About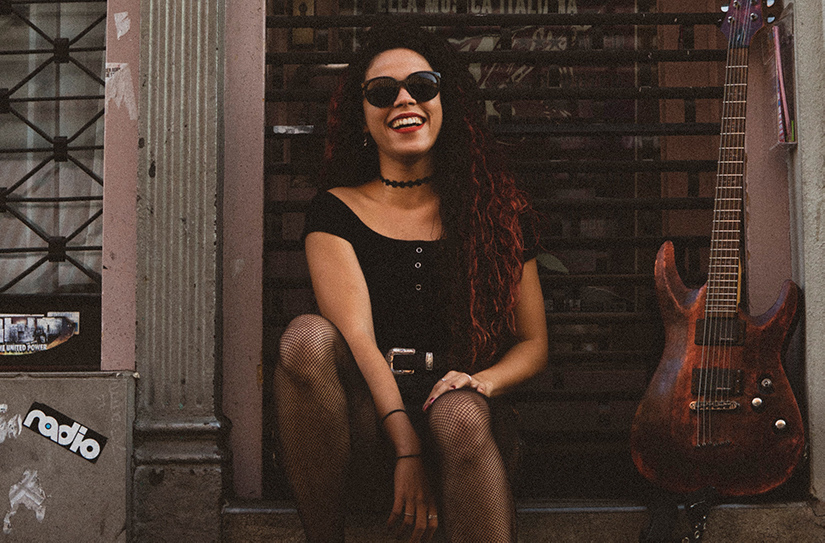 Hi guys, I'm Noelle dos Anjos
I'm an independent Brazilian musician, artist and live streamer based in Berlin, Germany. I am the rhythm guitarist for Cobra Spell and vocalist & guitarist for Nungara.

I am very passionate about my music, my art and my career - they are all very precious to me, so I would love to tell you a bit about me and everything I do.
I've been playing guitar since 2009. Largely influenced by heavy and thrash metal, genres I really enjoy since my early years of guitar playing. Back in Brazil, I played in a thrash metal band for some years and had a ton of fun composing and playing live concerts.

In 2017, already in Berlin, I joined an all-female rock band called Scarlet Circle for a couple of years. We played live concerts around Germany and released an EP in 2018 called Addiction.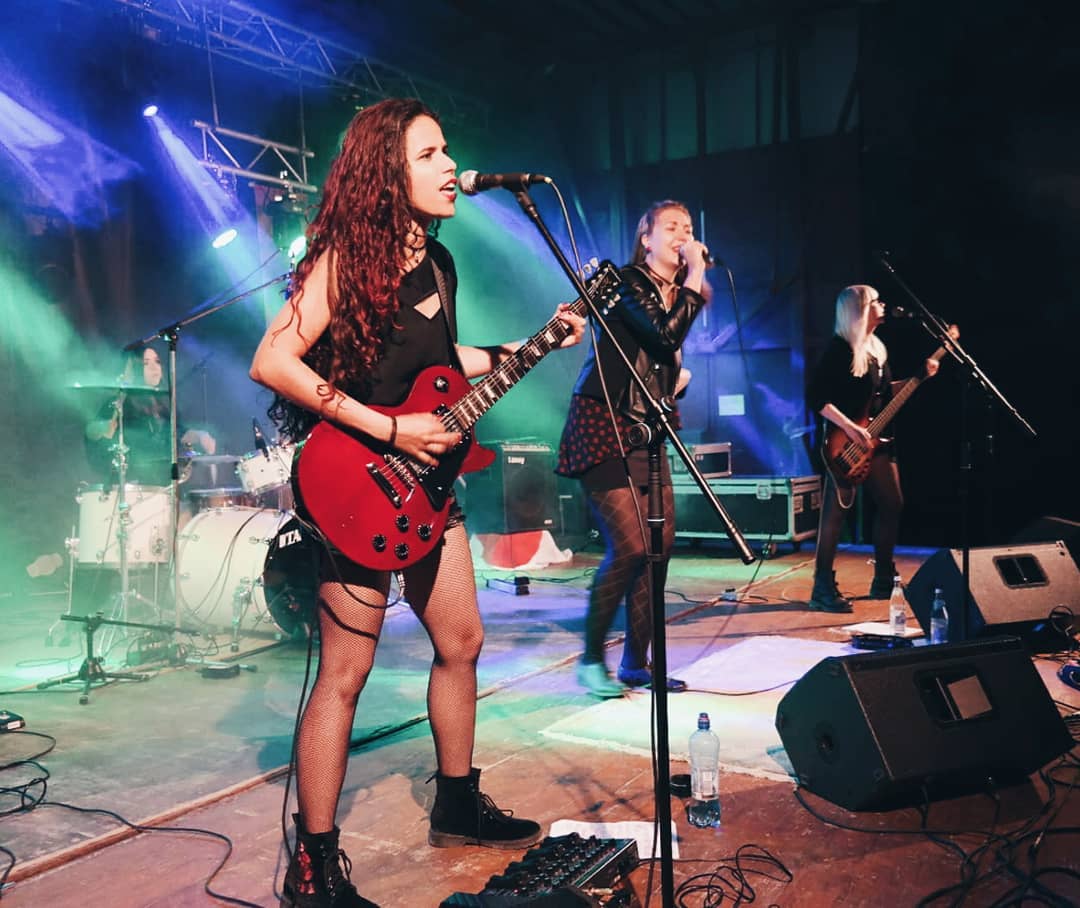 Scarlet Circle live at Open Air Mintraching, 2018
From 2019 to 2021 I played as lead guitarist for AlkoholikA, a Metallica tribute band from Berlin. Kirk Hammett has always been a great influence for me and made me fall in love with the wah-wah pedal.

2019 was also the year I founded my current original band Nungara. I decided to learn how to sing and scream so I could be not only the guitarist, but also the vocalist of the band. Metal vocalists like Mikael Arkefeldt, Angela Gossow, Max Cavalera and Tatiana Shmaylyuk influenced me to scream and find my own style. In terms of guitar playing, I draw inspiration from different metal subgenres, but I'd say mostly from groove, death and blackened death metal.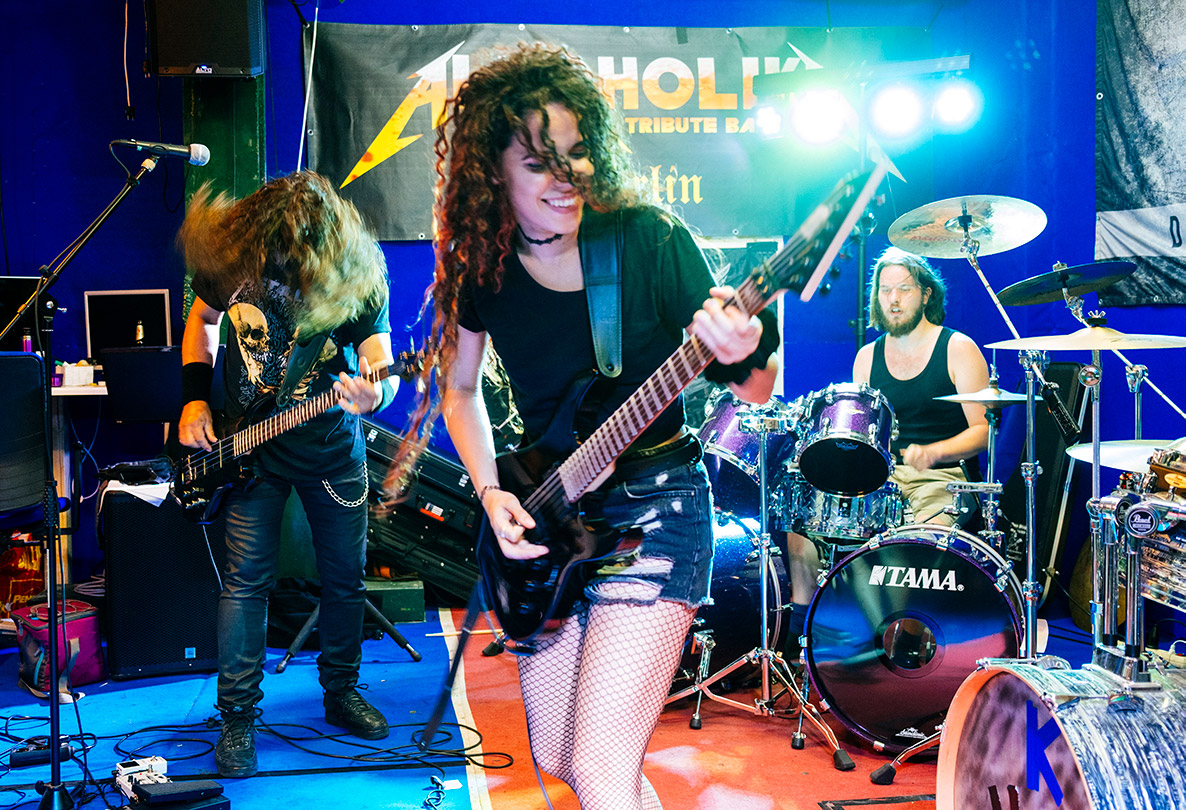 In 2022 I joined Cobra Spell, an all-female 80s glam rock/heavy metal band as rhythm guitarist, we've been playing concert and working in new material since then.

I'm also very passionate about art and graphic design, other great ways I found to express myself creatively. I made the artwork for Nungara's "Sumauma" single with linoleum cut and I absolutely love designing my own merch.
Besides all of that, I'm also active in different online platforms. I'm a partnered Twitch streamer since 2019. You can find me live streaming music regularly (and sometimes doing art) to a very warm and inspiring community on Twitch. I also have a Patreon Page with the most loyal and dedicated supporters I could ever dream of. I share life updates, details about my creative process, behind-the-scenes and other extra content with them.

I feel very blessed to be able to do everything I love the most for a living and for having such an amazing group of people around me, supporting and cheering with me every step of the way.

Thank you for coming by, I hope to see you very soon!

Sending you love,
- NdA

ADDRESSES:
PO Box for Letters:
Noelle dos Anjos
Postfach 51 04 19
13364 Berlin
Germany

PO Box for packages:
Noelle dos Anjos
Postnummer: 966954464
Packstation 557
13409 Berlin
Germany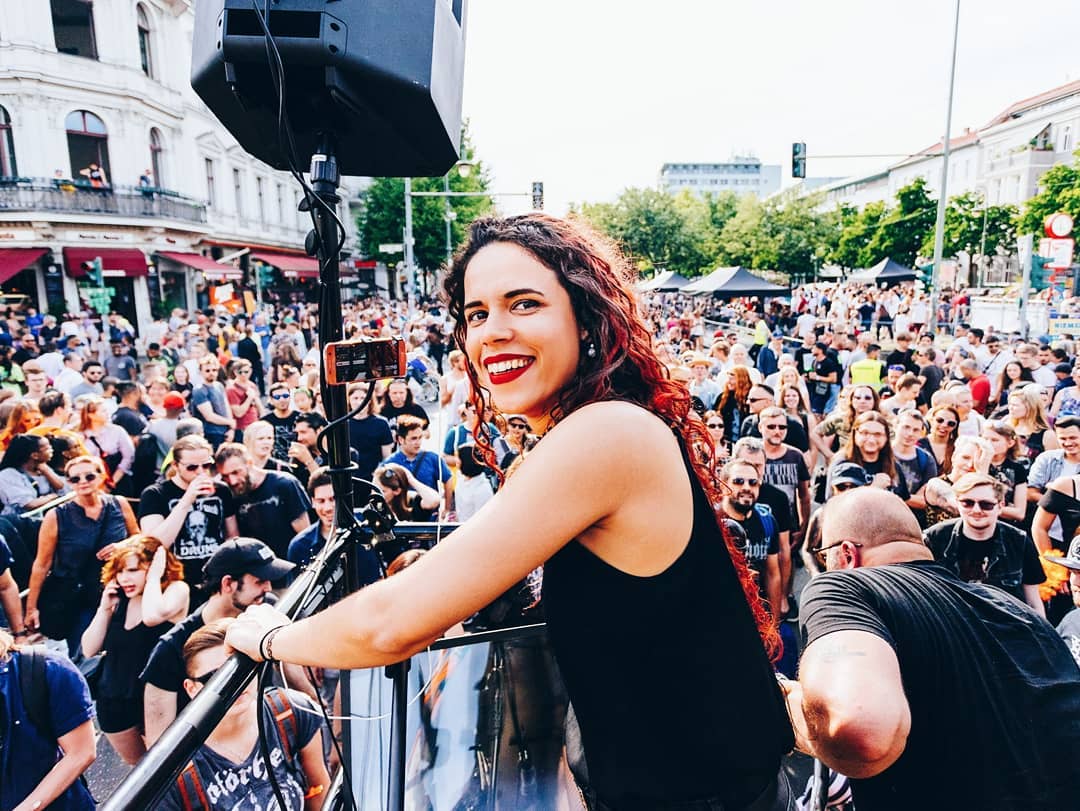 "The more you praise and celebrate your life, the more there is in life to celebrate."
― Oprah Winfrey