Art
One thing people might not know about me is that I'm really passionate about illustration and graphic design. My dad is an architect and we used to draw a lot together when I was a kid. In 2018, I even considered doing an education in graphic design, but ended up deciding to pursue a career in music instead.

Gladly, inside my musical projects I still have the opportunity to work with illustration/graphic design and I absolutely love it.
Serpentine Collection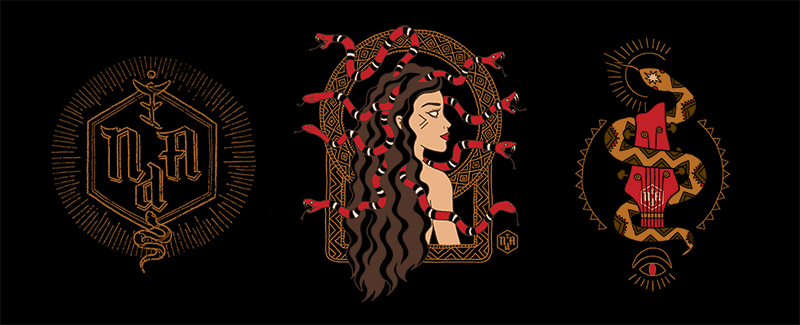 The "Serpentine" Collection is my first merch collection completely designed by me. I wanted it to celebrate serpents, the divine feminine, music and Brazilian indigenous art. I worked with ink pens by hand and digitally colored the final designs.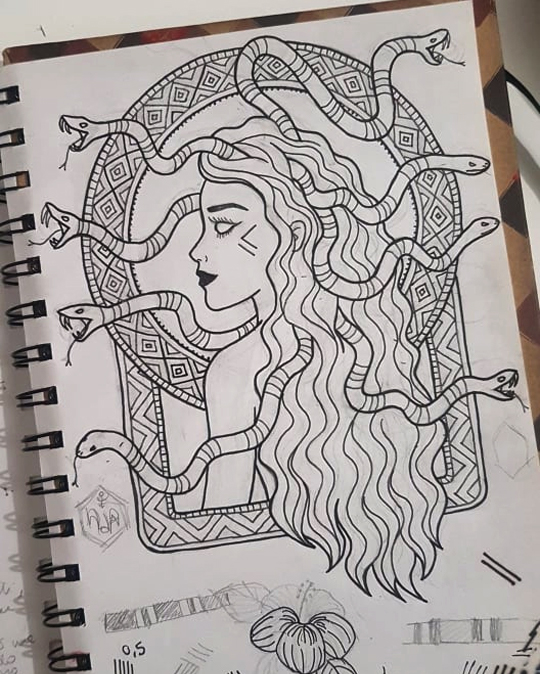 Watch the video below to learn more about the collection:




"Sumauma" Single Artwork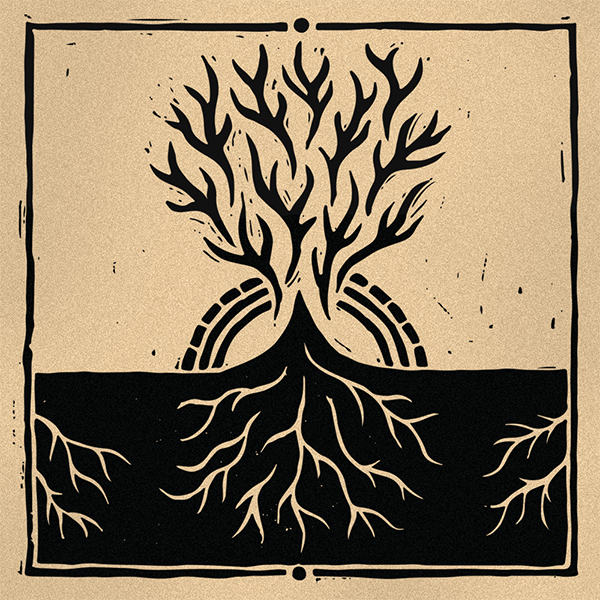 "Sumauma" is the first single I release with my band Nungara. I decided to create the artwork for it using linoleum cut, an art technique very traditional in the Northeast of Brazil, where I come from. It consists in carving a design into a linoleum sheet (or wood) to later be inked and used as stamp.

I really enjoy working with this medium, it's very nostalgic to me and has a unique and organic feel.

For this particular piece I wanted the tree to have a fiery characteristic, since the song talks about the fires in the Amazon forest. The roots on each side represent the forest and the arch behind the Sumauma tree is the rising sun.