Music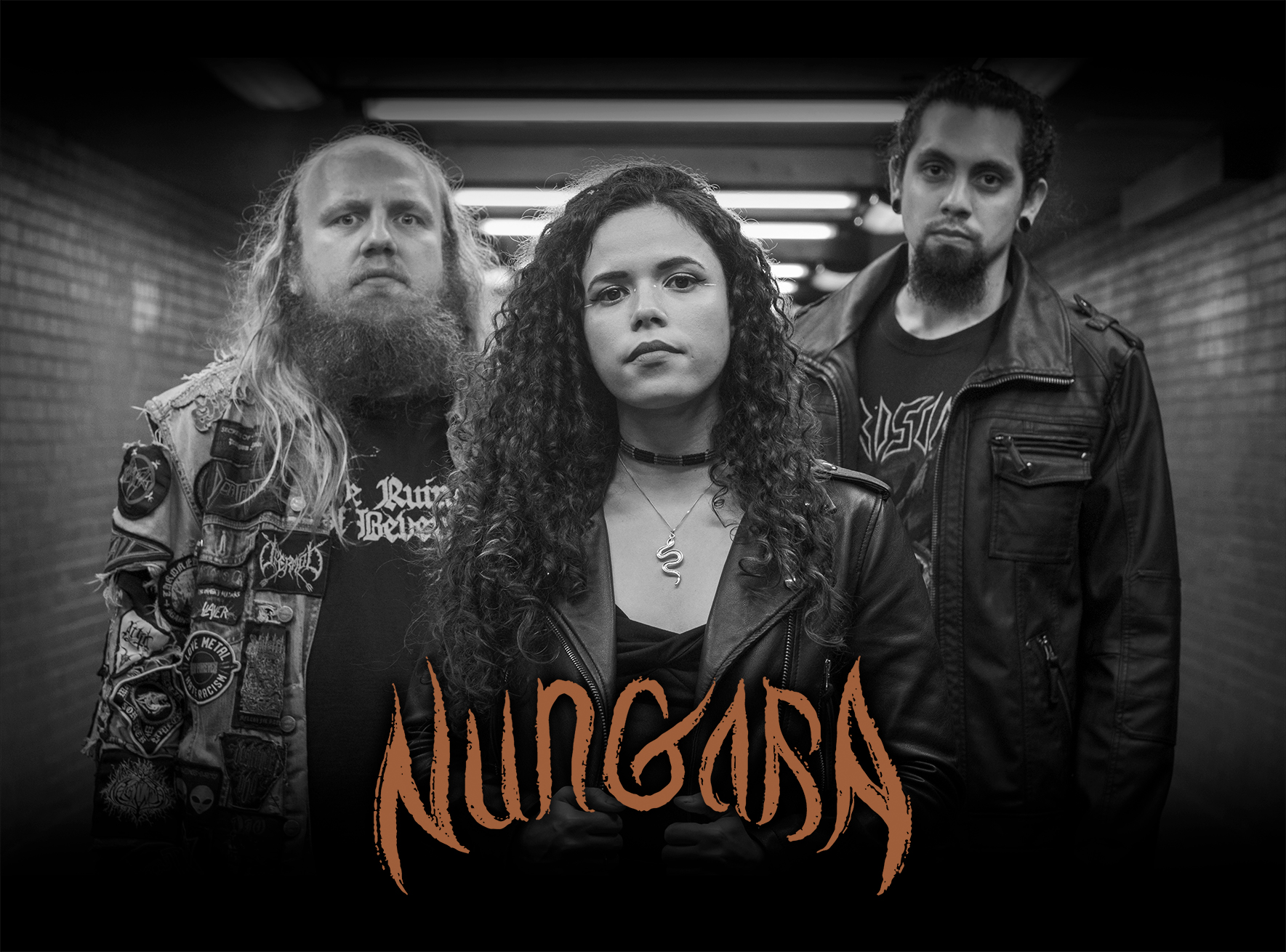 Nungara ("equal" in Tupi-Guarani) is my original metal band. Brazilian drummer Murilo Frade and I founded this band in Berlin, 2019. We draw inspiration from genres like blackened death metal, 90's groove thrash metal and progressive metal, blending growls, soft female vocals and philosophical/mythical lyrics. In August 2021, Felix Patzig joined the band as the bassist.

In 2020, we released independently our first single "Sumauma", bringing attention to the fires happening in the Amazon Rainforest.

At the moment, we're preparing ourselves to go in studio to record our first EP featuring 4 new songs. You can listen to our demo tracks, access behind-the-scenes content and support my work on my Patreon page. :)

Band members: Noelle dos Anjos (vocals/guitars), Felix Patizg (bass), Murilo Frade (drums).